The Simplest Way to Track Your Package | 100% Free & Proved
We always need to download lots of apps for different purposes. Music, photo, map, movie, outing, traveling, etc. It's a little bit annoying to switch apps when you're in urgent need of something. However, I'm gonna teach you a way to easily track and share the tracking details with your friends, especially friends on Facebook. You know what? This will be the easiest & simplest access to "where is my package?" you've ever seen, I promise.

How to track it?
Click "Send Message" on the top right corner

Then you can copy & paste your Tracking Number, and send it directly to us to track your package!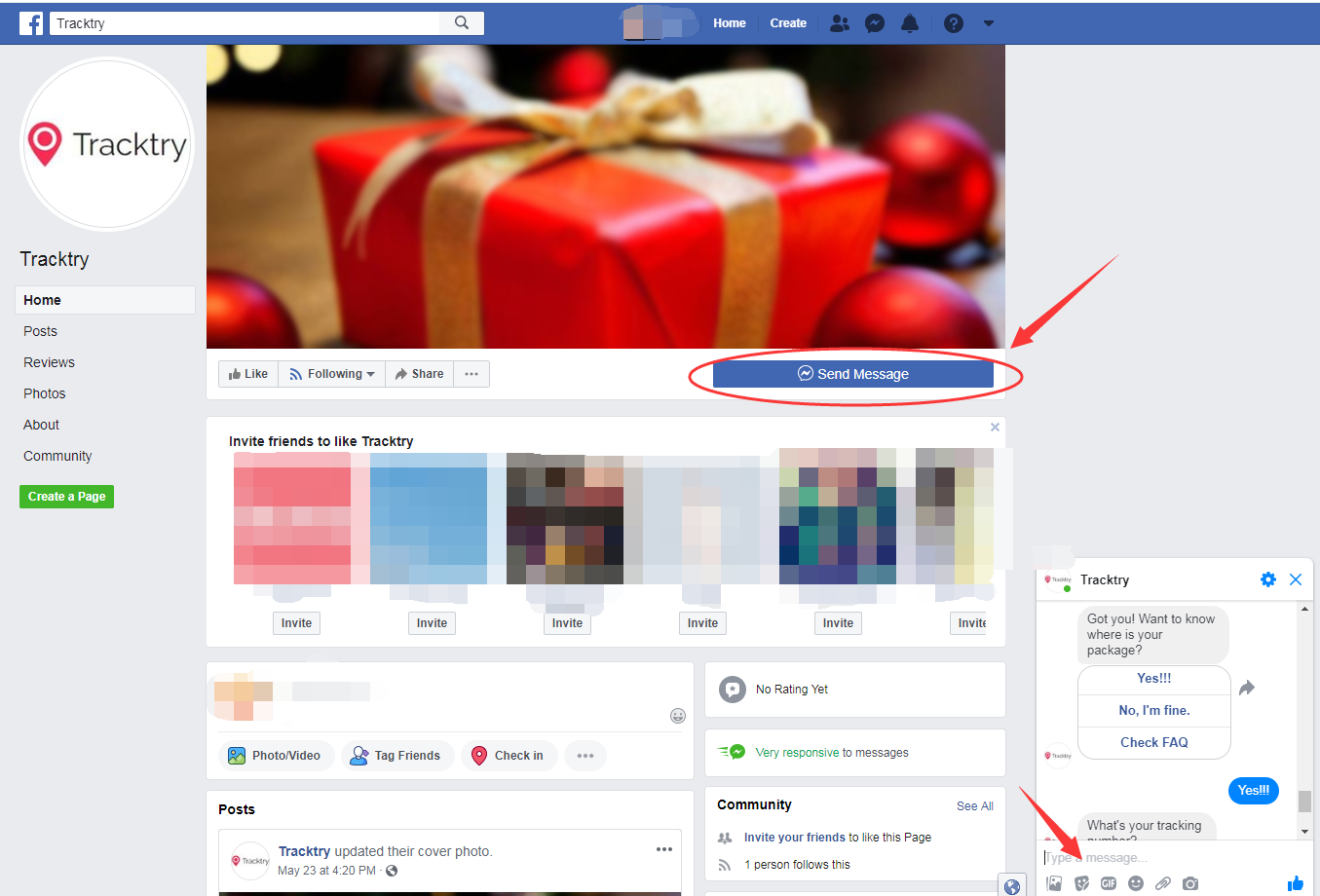 See?
No installation.
No need to switch.
No endless different tracking websites.
No hard-to-understand foreign languages.
This is exactly what you want! The best alternative choice for locating all your buying online.
Here are some tips that might help.
1. Only the tracking number needs to be sent on each message. No blank spaces, no redundant information.
Example:
I just bought something on eBay. And its tracking number is "ES0000000000000NG00000000C0A".
So I said "hi", select what I need, then copy and paste this number into my messenger and sent it to Tracktry.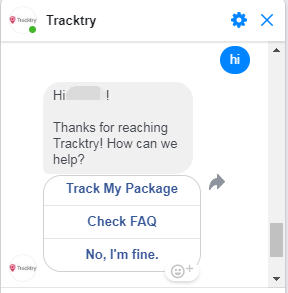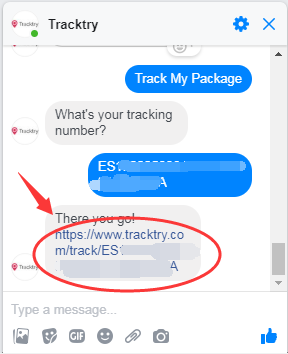 So I click that link and all I want will be shown at once.


2. The tracking number can be found on chat history
You don't have to look back to your account and find the tracking number. Whenever you want, you can easily find it on our messenger chat history. Don't worry, we won't send endless and annoying promoting messages, so feel free to treat us like a memo that helps you track.
3. Find the courier contact number
Most people may feel confused to find their local delivery courier. Don't worry. You can send us a message and find their phone number.
Example:
Send "Contact Courier", the name of the courier and your base country.
You will find the local delivery country of your package.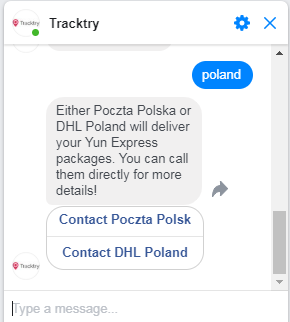 Note: Only limited couriers are supported, more couriers will be added soon.
For further information and features, why not talk to us and try it yourself NOW?
Can't wait to hear from you!
cover image source: searchenginejournal